Latest News
Easter Holidays & ANZAC Day Bus Services
Priors Bus Service wishes to inform customers of the following timetable information to operate on the Easter Long Weekend and ANZAC Day. Find out more...
New Timetable started on 2nd January 2017
Priors Bus Service would like to advise our customers that a new timetable has been running since 2nd January 2017. Find out more...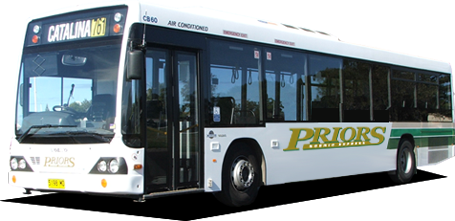 Get in touch
Phone: (02) 4472 4040

Fax: (02) 4472 6984

Address: 2 Hughes St, Batemans
Bay NSW 2536