Latest News
Phone Line Interruption
Due to telephone technical difficulties Priors Bus Service is unable to be contacted on 4472 4040. Please use our alternate number of 4472 8526.
New Timetable started on 2nd January 2017
Priors Bus Service would like to advise our customers that a new timetable has been running since 2nd January 2017. Find out more...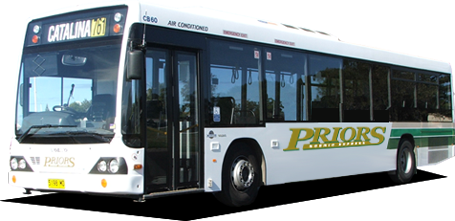 Get in touch
Phone: (02) 4472 4040

Fax: (02) 4472 6984

Address: 2 Hughes St, Batemans
Bay NSW 2536